Synopsis
A dramatic detective feature film which follows Sharif (42), a promising Arab investigator with the Israel Police in Nazareth, who is asked to work on a case involving the murder of a teenage Arab girl, Wujud (17), who had been missing from home. Sharif believes that this is another case of an honor killing – a burning phenomenon in Arab society as well as in his own soul. His family, especially his father and his wife whose relationship is deteriorating, want him to stop the investigation, but this only seems to intensify his obsession to solve the case. Despite the personal and professional dangers, Sharif embarks on a journey to solve the case, aware that he must confront his own demons and those of Arab society but determined to find justice for Wujud. From Sharif's point of view, justice can restore hope to bleeding Arab society.
****
Honor killings are one of the gravest human rights violations committed against girls and women today. These crimes are a persistent and severe human rights issue in the Middle East and North Africa ("MENA"), and in parts of the global South. Many of these countries share similar languages, cultural practices, and religions, reflected in strict socio-cultural beliefs around gender roles. Unequal power structures, patriarchal attitudes, and popular beliefs all fuel honor-based violence.
The violence itself is embedded in strict and gendered norms. Certain social and sexual behaviors are labelled as immoral and improper, and are perceived as bringing dishonor, social humiliation, embarrassment or shame on the family and/or community. In these environments, women and girls are typically seen as representing the purity of the family, and social and sexual behaviors intended to uphold purity include avoiding interactions with men, keeping one's virginity until marriage, a rejection of separation or divorce, and so forth.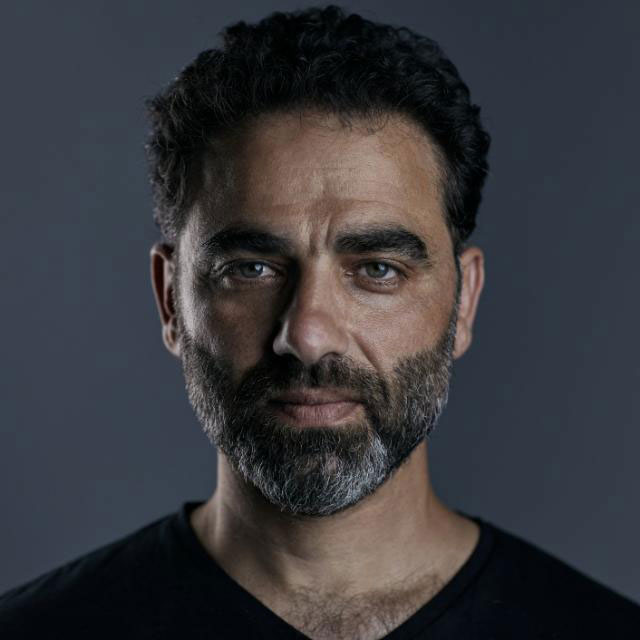 Hisham Suleiman – Director & Screenwriter
Born 1978. Graduated from the Yoram Levinstein Performing Arts Studio in Tel Aviv, Israel. Hisham has written, directed, and acted in many films, TV series, and plays. He serves as the Artist Director of the Fringe Nazareth Theater, Umn Al-Fahm Arabic Theater, and the Theater and Drama school in Nazareth, Israel. As an actor he has appeared in prestigious TV series and films, including: "Fauda," "Two Minutes to Paradise," "Munich," "Independence Day," "Another Day," "Awaiting Salah Aldein," "The Little Traitor," "Bethlehem," "Wounded Country," and others. He has also worked as an actors coach in films and TV series as: "Ajami," "Fauda," "Homeland," "Zeitoun," "Bethlehem," and others. He directed the short film "The Book."
Sari Bisharat – Director & Screenwriter
Born 1985. Graduated from the Sam Spiegel Film School. Sari wrote and directed the award-winning short film "Tormus" and the documentary film "Tawfik." He has also worked as a film & TV editor, editing the successful feature film "The Cousin" and numerous TV reality shows, dramas, documentary films, and video clips.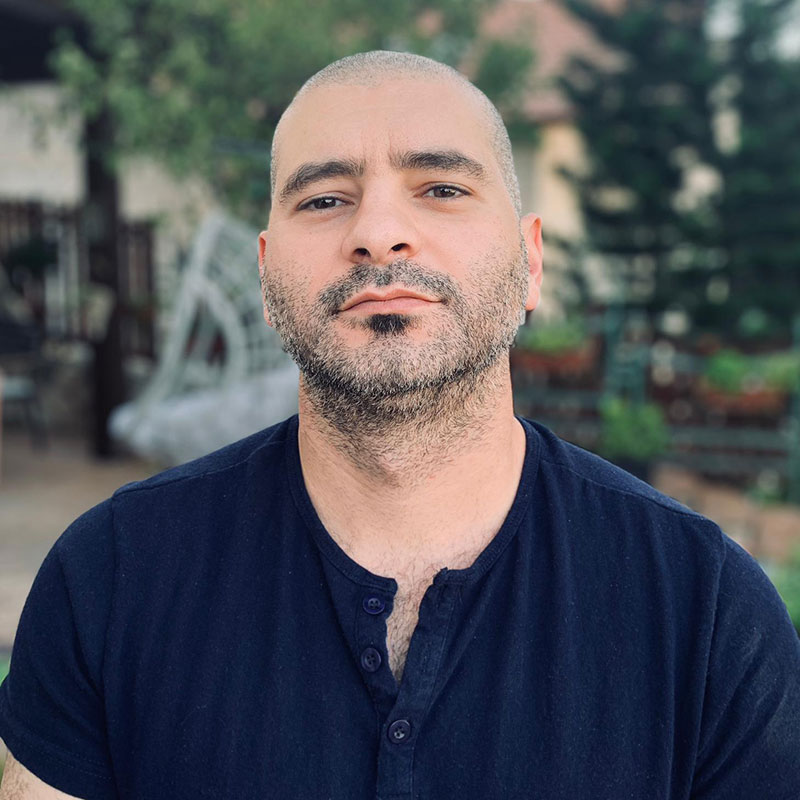 Director's Notes
So-called honor killings are cases involving the murder of a person by their family members in the belief that the family's honor has been violated. Although this phenomenon has nothing to do with the Muslim religion, it seems that there are many who associate it with this faith. There is no doubt that the main motive is a desire to control the behavior of women. Sharif, the hero of the film, is a police investigator who himself finds himself in conflict with his society. As he tries to follow his beliefs, he becomes isolated from everyone, including his own family. Through this unique character, and as the film progresses, we will come to understand just how much pain and sacrifice are involved in the long road to justice. Our choice to tell the story from Sharif's point of view is also due to the fact that when such a case occurs in the Arab society, people always point the finger of blame at the state institutions, and never at society itself. We do not want to defend the establishment or the police, but it is important for us to emphasize that the problem lies with us, as an Arab society that still believes in the alienation of women and the right to control their lives. The script is based on in-depth research about true cases of honor killings, which often remain mysterious and unsolved. As creators, we want to shine a strong and dramatic light on this difficult social and cultural tradition, which is deeply rooted in our Arab culture, and which we want to uproot forever.
THREE DAYS IN BANGUI
FEATURE FILM
FAMILY HONOR
FEATURE FILM
THE PATRIOTS
TV Mini-Series